Thurs­day, 27 July — Sun­day, 30 July
Ajay Rajani from London (United Kingdom)
Ajay Rajani is an accred­it­ed 5Rhythms teacher who trained in 2014 with Jonathan Horan, son of Gabrielle Roth. Ajay was born in Africa with Indi­an roots and grew up in Lon­don, Eng­land, where he lives in a diverse, mul­ti­cul­tur­al com­mu­ni­ty and speaks five inter­na­tion­al lan­guages. His spir­i­tu­al jour­ney began over a decade ago with an intense prac­tice of seat­ed med­i­ta­tion, which still informs his 5Rhythms class­es, where he inspires to embody the moment and allow the body to be its great­est teacher.
Iris Harms from Düsseldorf (Germany)
Already as a child I danced and this con­tin­ued through all dance styles. Nature attract­ed me and the free move­ment. I was a wild and often a qui­et child. At that time my essence was already emerg­ing. Move­ment med­i­ta­tion, music was my sal­va­tion, nature my world, fam­i­ly my con­nec­tion, dreams of trav­el were realised.
All this is reflect­ed in my per­son­al touch. I like to cre­ate con­nec­tion, to bring peo­ple, projects and visions into motion.
Verena Sacher-Graiff from Innsbruck (Austria)
The 5Rhythms were and are for me "love at first dance" — mean­while more than twen­ty years have passed and noth­ing has changed in this love.
After many years of self-explo­ration in this move­ment prac­tice — as well as in free art and in art ther­a­py — I am an enthu­si­as­tic 5Rhythms teacher since 2014, hap­py to share my "trea­sures" with all who want to explore, (re)discover and cel­e­brate their alive­ness, pas­sion and inner truth in this dance prac­tice.
It makes me very hap­py to teach and share this move­ment prac­tice. All those who enter this space are main actors in their own lives, danc­ing more and more their own idio­syn­crat­ic and authen­tic dance, becom­ing more and more radi­ant and beautiful.
Spaceholder Andreas Ritter (Schwäbisch Gmünd)
The first time I came into con­tact with the 5Rhythms, I felt that this was it for me. Since then I have been work­ing on myself, on my issues, and I keep find­ing new aspects. Move­ment and encounter are essen­tial for me, at work, in my pri­vate life and with the 5Rhythms. Even if there are phas­es when it is dif­fi­cult for me to feel, I still try to keep at it, to open up again and again and to encounter myself and oth­ers in a new and open way. This fes­ti­val is a mat­ter close to my heart. Chil­dren are our future.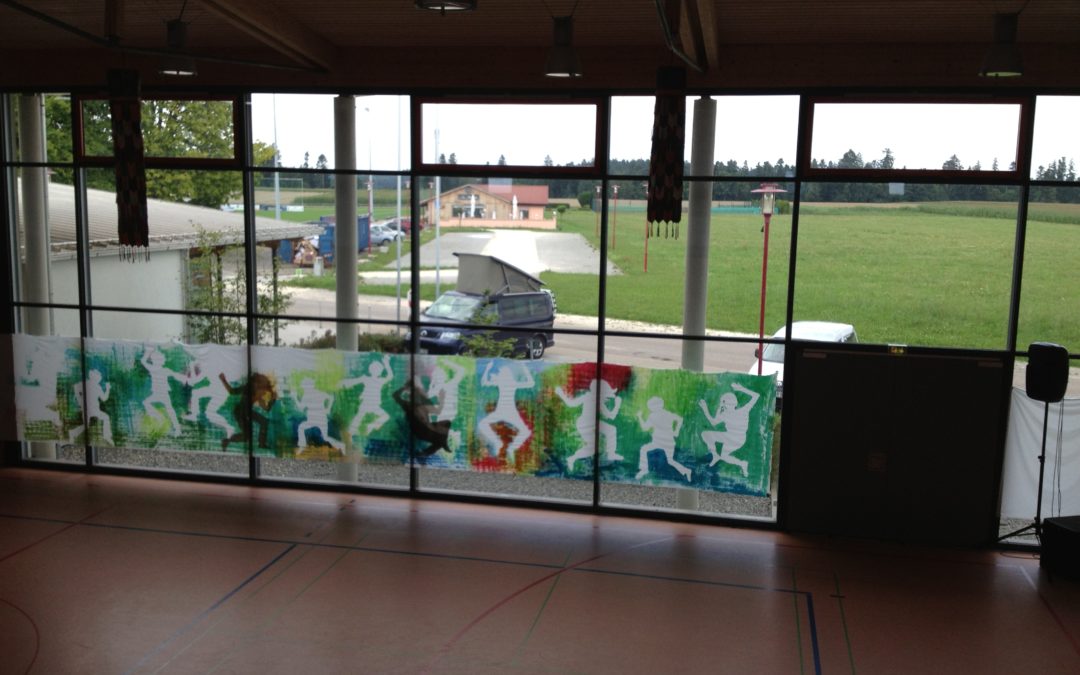 Cur­rent infor­ma­tion and the num­ber of avail­able tick­ets for per­ma­nent guests at the fes­ti­val are dis­played here. Check back from time to time or sub­scribe to the newsletter.
mehr lesen