Thurs­day, 27 July — Sun­day, 30 July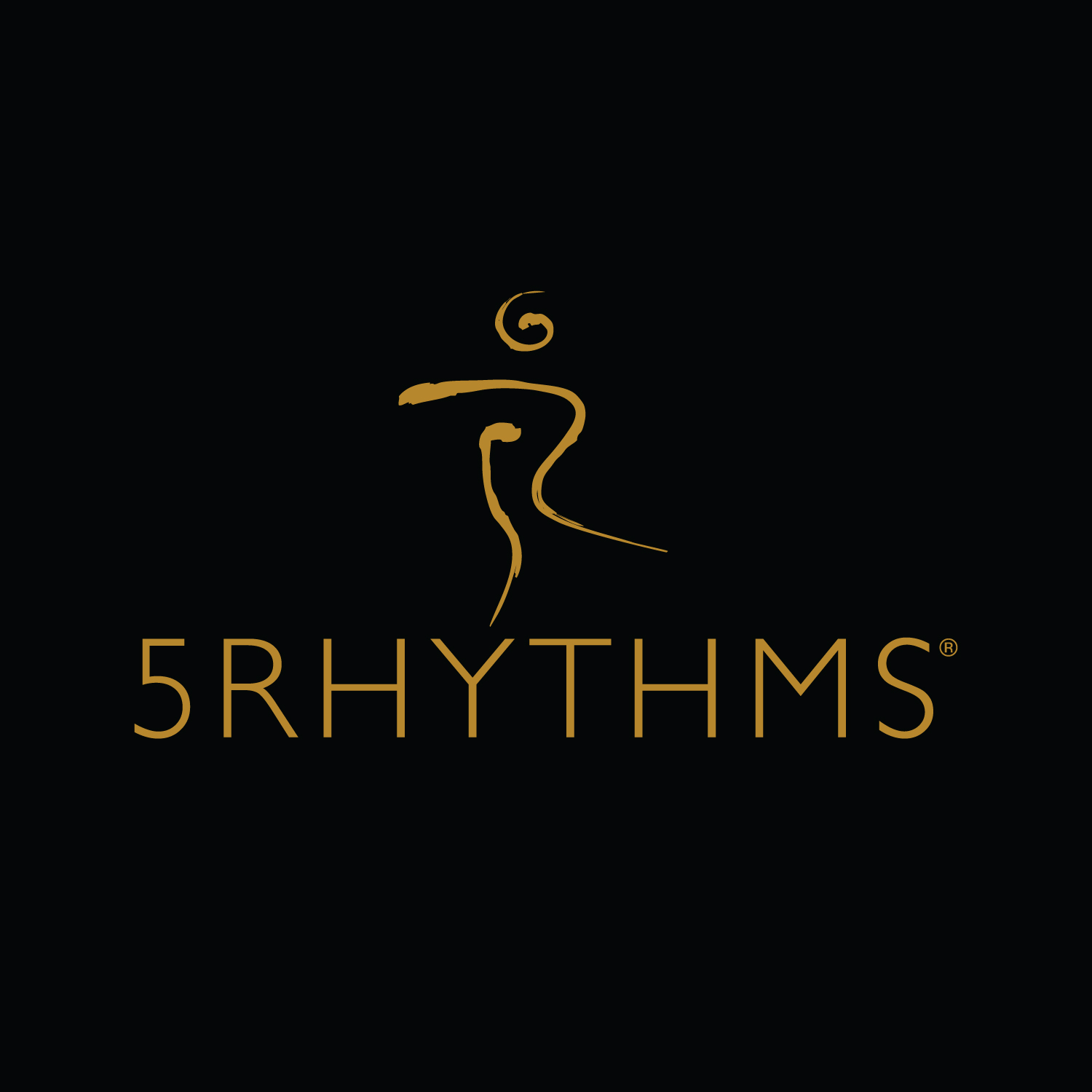 5Rhythms
5Rhythms is a dance med­i­ta­tion prac­tice devel­oped by Gabrielle Roth in the late 1970s. 5Rhythms is based on prin­ci­ples from many tra­di­tions around the world and incor­po­rates shaman­ic, ecsta­t­ic and mys­ti­cal wis­dom and prac­tices as well as East­ern phi­los­o­phy. Expe­ri­ences from Gestalt ther­a­py and transper­son­al psy­chol­o­gy have also been incor­po­rat­ed into 5Rhythms. Fun­da­men­tal to the prac­tice is the idea that every­thing that exists is ener­gy and move­ment in waves, pat­terns and rhythms.
To prac­tise 5Rhythms is to go on a jour­ney that can con­nect the per­son through the body, through com­plete­ly free intu­itive move­ment, through the open­ing of the heart and the lib­er­a­tion of the spir­it, with the essence of their soul, the source of inspi­ra­tion and unlim­it­ed pos­si­bil­i­ties and poten­tials. "Ener­gy moves in waves, waves move in pat­terns, pat­terns move in rhythms. The human being is sim­ply that .… Ener­gy, waves, pat­terns and rhythm." (Gabrielle Roth)
The 5Rhythms are a sim­ple, clear­ly struc­tured and yet very free move­ment prac­tice, with the aim of allow­ing the inner dancer that lives in every body to emerge. Any­one can dance regard­less of abil­i­ty, age or even health con­di­tion. Even danc­ing the eye­lids through the 5 rhythms can be an expres­sive option when no oth­er part of the body can or should be moved. When danc­ing through the rhythms there is an intense flow, i.e. it just flows, you dance your own inher­ent dance, you dance your­self. Self-expe­ri­ence with all one's own cre­ativ­i­ty and flex­i­bil­i­ty is expressed. Self-heal­ing pow­ers are also activated.
"The real goal of med­i­ta­tion is to silence think­ing and the quick­est way to do that is to move myself." (Gabrielle Roth) 5Rhythms can also be lived as a spir­i­tu­al dynam­ic med­i­ta­tion prac­tice. There are peo­ple who dance through the 5Rhythms every day for at least an hour and thus qui­et their minds.
Basic teachings
Move the soul and it will heal itself. Move the body and the mind will be ordered and qui­et­ed. There is noth­ing that can­not be moved through dance. Every­body can dance. The 5Rhythms are called: Flow­ing, Stac­ca­to, Chaos, Lyri­cal and Still­ness. Each rhythm is a spe­cif­ic ener­gy field in which one's own expres­sion is found and shaped. Accord­ing to Gabrielle Roth, the 5Rhythms fol­low a uni­ver­sal ener­gy pat­tern. They are eter­nal laws that can be found on many lev­els of vital devel­op­ment process­es. They run in an ascend­ing and descend­ing nat­ur­al arc like a wave, called "the wave" as part of the 5Rhythm terminology.
With each "wave" we come more direct­ly to our­selves, bro­ken­ness finds heal­ing, and we can expe­ri­ence a state of one­ness. "When you get your psy­che mov­ing, it heals itself." (Gabrielle Roth) The 5Rhythms take us into the deep lay­ers of our body struc­tures and ulti­mate­ly allow us to dance far beyond the phys­i­cal and the mind.
When we dance the 5Rhythms, we move on an instinc­tive lev­el. Neu­ro­phys­i­o­log­i­cal­ly, we move entire­ly in the brain stem area. We become one again with our very own cre­ative pow­er and express it direct­ly with our dance. We final­ly end up where we sim­ply are: in the here and now, in the still­ness of the present moment. There, encoun­ters are then also sim­ple and authen­tic. We can stretch our own imag­i­na­tion as well as our body.
Each rhythm teach­es us in a spe­cif­ic way. The more often and con­tin­u­ous­ly we dance, the more we will encounter dif­fer­ent and some­times sur­pris­ing­ly dif­fer­ent qual­i­ties as our dance devel­ops and our dance of the 5Rhythms deep­ens, because each rhythm can bring forth shad­ow and light ener­gies. The dark aspect is danced out when ener­gies were blocked and are now allowed to break out. There is noth­ing that can­not be danced. The qual­i­ties of the 5 rhythms are all explored for the dura­tion of a Wave, and each per­son feels more or less or com­plete­ly at home in one or the oth­er of them.
We free our­selves from blocked feel­ings and thoughts that have man­i­fest­ed in our phys­i­cal body in the form of rigid hold­ing pat­terns, var­i­ous ten­sions, as well as organ­ic com­plaints. This allows our life ener­gy to flow again and we feel our aliveness.
Practice
The wave slow­ly grows in height and moves over soft, flowing
soft, flow­ing move­ments to clear, jagged
clear, jagged move­ments (stac­ca­to)
unre­strict­ed wild ecsta­sy (chaos)
and heart-open­ing self-expres­sion (lyri­cal)
into med­i­ta­tive stillness.
5Rhythms is free dance with­out step sequences that have to be learned or mas­tered. These rhythms are with­in us, they are the dance of our soul, which is to be dis­cov­ered and which gives expres­sion to our inner worlds. For every rhythm there is a suit­able music. Gabrielle Roth her­self has com­posed wave music with her music band "Mir­rors" that can be used.
Flowing
We start the Wave in the first rhythm by notic­ing our­selves. We move round and flow­ing, soft and light. Each move­ment flows into the next. We are aware of our phys­i­cal body and what lev­el our ener­gy is at and what feel­ings are com­ing up. We are open and recep­tive. Flow­ing relates to more fem­i­nine aspects of energy.
If there are obsta­cles or blocks in life, fear and iner­tia can arise, but by flow­ing con­tin­u­ous­ly from one dance move­ment to anoth­er, through con­stant and actu­al­ly nat­ur­al change, we dis­solve these retard­ing feel­ings. By sur­ren­der­ing to the per­pet­u­al and inter­flow­ing in our move­ments and giv­ing our weight to the earth, the essen­tial qual­i­ty of this rhythm opens up to us. We con­nect with the flow of our ener­gy, open our heart and the feel­ing of love can flow. We feel the cer­tain­ty of being car­ried in the great uni­ver­sal con­tin­u­um of becom­ing and pass­ing away.
Staccato
In the sec­ond rhythm we con­nect with the pow­er of our heart. We move to the beat of the music in straight, clear, pur­pose­ful forms, direct, active, pre­cise. We dance res­olute­ly by describ­ing lin­ear, straight or diag­o­nal direc­tions in space, we set accen­tu­at­ed stops and view­points and con­scious­ly change direc­tion there. We show deci­sive clar­i­ty and direc­tion with our body periph­ery and also from within.
In the mean­time, self-aware­ness, an alert per­cep­tion of one's own integri­ty and of being in the space is estab­lished. We know what we want and what we don't want. We dance a clear "there" and "away from here", "so yet" and "not so", "this way around" and "not this way", "yes" and "no". The body and the walk­ing-danc­ing direc­tions mod­el their own stac­ca­to per­for­mance. The feel­ing is pow­er and cor­re­sponds to mas­cu­line prin­ci­ples in us such as open­ing to the world and also clear demar­ca­tion. When the stac­ca­to aspect can­not flow in life, a feel­ing of being detached, hard­en­ing and anger dom­i­nates. Dur­ing the dance wave, we can move in a chop­py, stomp­ing, "straight" or "tight" way when we are doing staccato.
Chaos
In the third rhythm we bring togeth­er the first two oppos­ing rhythms of Flow­ing and Stac­ca­to and let our bod­ies go in move­ment. Mas­cu­line and fem­i­nine ener­gies are con­nect­ed. All forms are allowed to dis­solve. We sim­ply dance chaot­i­cal­ly and unpre­dictably. Every­thing that comes, every impulse, the whole range of our alive­ness dances itself com­plete­ly unordered. Dance, music and dancer are one. We are total­ly open and awake to our intu­ition. We reach ecsta­sy. If the path to this rhythm as an aspect of life is dif­fi­cult, the con­trol of our (super)ego hin­ders us. We do not allow our­selves to dive into the body and sim­ply dis­solve into it. We become sad or depressed. How­ev­er, the music in the third rhythm in the wave dance and the two rhythms before it help us to express chaos with­out effort.
Lyrical
In the fourth rhythm we tran­scend. "Head" and "heart", are one. In Lyri­cal we can become our very own, authen­tic dance. A change of ener­gy takes place, relief occurs — like after long cry­ing or laugh­ing, when the body has shak­en uncon­trol­lably from pain, sad­ness or joy. We breathe a sigh of relief, breathe more deeply, are more relaxed. We free our­selves from phys­i­cal, emo­tion­al and men­tal blockages.
A feel­ing of light­ness sets in. Lyri­cal wants to fly, com­pose, write poet­ry, paint — pure joy aris­es. We can move sup­ple­ly, tum­bling sink­ing, flut­ter­ing and float­ing. We arrive in being. If this ener­gy is not allowed to unfold in life, dis­ori­en­ta­tion and com­plete "drift­ing away" may be a con­se­quence. The mind flut­ters off some­where and is no longer in the here and now and at one with the body. In this case, lyri­cal can lead us back in dance — "fly­ing" yes, but not "being lost".
Stillness
In the fifth rhythm every­thing comes to rest. In still­ness our move­ments become slow, like slow motion, accom­pa­nied by a strong sense of self-aware­ness and con­nec­tion with our­selves, with oth­ers and with a greater whole. The peace­ful state is now sim­ply there. Com­pas­sion for all being in the world flows with­in as the move­ments slow down to still­ness, lying or sit­ting — in med­i­ta­tion pos­tures. If the ener­gy of still­ness is not pos­si­ble, there is a state of dull­ness and res­ig­na­tion in life. Wave dance, how­ev­er, makes this still­ness ener­gy pos­si­ble from liv­ing through the pre­vi­ous rhythms lit­tle by lit­tle. Then there is noth­ing left to do but be.
The 5Rhythms maps
In rela­tion to her con­cept of rhythms, Gabrielle Roth speaks of dif­fer­ent heal­ing "maps" for the body, the feel­ings, the mind, the soul and the spir­it. Med­i­ta­tion dance forms the basis for these maps, the tools on the con­tin­u­ous path of self-aware­ness and self-knowl­edge. So the Waves are one of sev­er­al lev­els of approach­ing the 5Rhythms. With them, their explo­ration begins on the phys­i­cal explo­ration in dance.
We have come to be danced
Not the pret­ty dance
Not the pret­ty, see me, take me dance,
but the one with the claws back into the bel­ly of the sacred,
the sen­su­al ani­mal dance
That lifts every­thing off its hinges.…
Not the numb, doltish wig­gle with the ass for him dance,
but the wring the sor­row from our skin dance.
The shove the louse from our liv­er dance.
Den wring from our shoul­ders the excuse for being there Dance.…
Not the nice invis­i­ble inhib­it­ed slid­er,
But the felt-haired voodooma­ma shaman Old bone shak­ing dance
Den detach us from the shut­ter­ing, give us back our wings,
Den sharp­en our claws and tongue dance
Den shed dead cells and slip into the glow­ing skin of love dance.…
We have come to be danced.…
(Excerpts from a poem by Jew­el Math­ieson from the book: "The Chaos of Silence" by Gabrielle Roth)
Gabrielle Roth also relat­ed the 5Rhythms to the ele­ments, the stages of human devel­op­ment from egg to infant, child­hood adult­hood to death, par­tial aspects of West­ern psy­chol­o­gy, the col­lec­tive uncon­scious, soul arche­types and spir­i­tu­al devel­op­ment, explor­ing the whole ter­rain of people's inner and out­er worlds, as well as their rela­tion­ships to oth­ers and the world around them.
The 5Rhythms maps are as fol­lows:
- Waves — free­dom of the body — Embod­i­ment — access­ing the deep inner wis­dom of the human body via danc­ing the five dif­fer­ent rhythms.
- Heart­beat — free­dom of emo­tions — shows how peo­ple have inter­nalised (embod­ed) the feel­ings of fear, anger, sad­ness, joy, devo­tion and com­pas­sion in the body and how they express them.
- Cycles — free­dom of the psy­che — pro­vides insight and under­stand­ing into how con­di­tion­ing and rela­tion­ships have been inter­nalised through­out the life cycle of a per­son, espe­cial­ly dur­ing birth, child­hood, puber­ty, adult­hood and death.
- Mir­rors — Free­dom from the Ego — Insight and Under­stand­ing into the Ego
- Sil­ver Desert — Mys­ti­cal Realisation.
Gabrielle Roth
Gabrielle Roth was an Amer­i­can dancer and musi­cian who was involved in world music and trance dance and had a spe­cial inter­est in shaman­ism. She worked at the Kri­palu Cen­ter for Yoga and Health and the Omega Insti­tute for Holostic Stud­ies. She found­ed an exper­i­men­tal the­atre in New York, wrote three books (Sweat Your Prayers: Move­ment as Spir­i­tu­al Prac­tice, Maps to Ecsta­sy: Teach­ings of an Urban Shaman, Ecsta­t­ic Dance, Totem and Con­nec­tions: The 5 Threads of Intu­itive Wis­dom.), released over twen­ty trance dance music CDs with her band "The Mir­rors" and made twen­ty videos.
She found­ed the Mov­ing Cen­ter School in New York in 1977, which con­tin­ues her work and has cer­ti­fied over 400 5Rhythm teach­ers world­wide. The col­lab­o­ra­tion with Fritz Perls, the founder of Gestalt ther­a­py, in whose groups she taught move­ment ther­a­py, inspired Gabrielle Roth to her con­cept of the Maps and the 5Rhythms, because she recog­nised that ener­gy always fol­lows cer­tain rhythms. With dance as a path to aware­ness, as med­i­ta­tion, she became known world­wide. After her death in 2012, her son Jonathan Horan con­tin­ues her 5Rhythm school, so that the con­cept can also be expe­ri­enced by future generations.
_____________________________________
Quelle: https://wiki.yoga-vidya.de/5Rhythmen
Trans­lat­ed with www.DeepL.com/Translator (free version)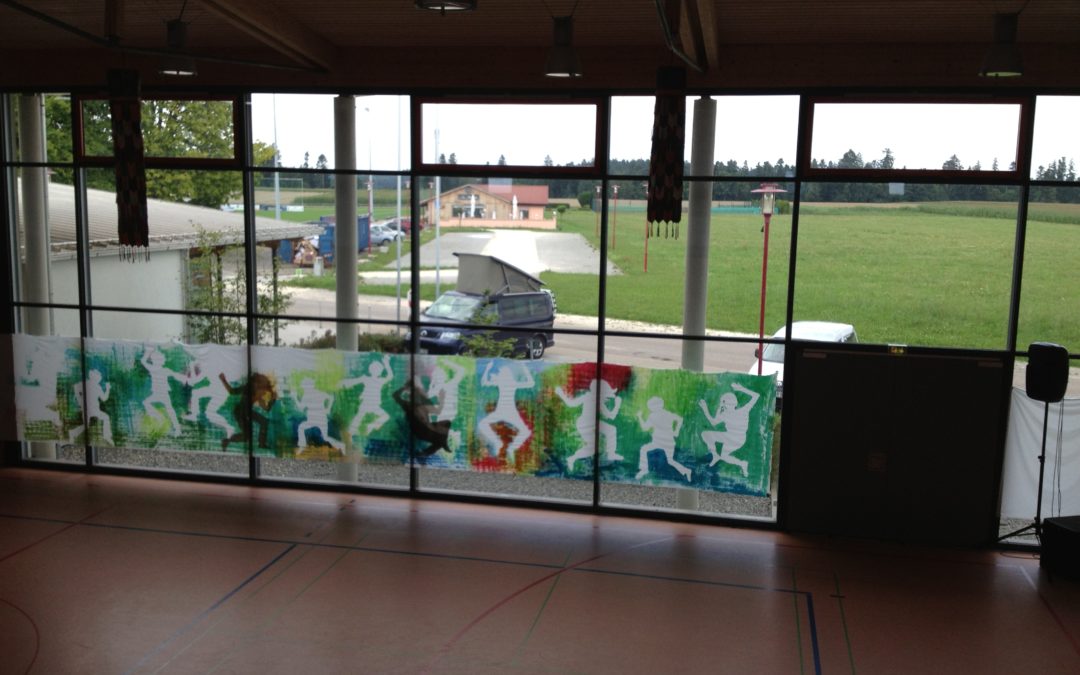 Cur­rent infor­ma­tion and the num­ber of avail­able tick­ets for per­ma­nent guests at the fes­ti­val are dis­played here. Check back from time to time or sub­scribe to the newsletter.
mehr lesen